Add a header to begin generating the table of contents
This article was formed by our own opinion, our team has visited as many dispos as we could over the last 6 months since legalisation to see who truly can offer the best stuff. This is our review which is in no order.
As the cannabis industry continues to grow and expand, more people are looking to explore its potential benefits. And while there are many places around the world that offer access to legal marijuana, few compare with Bangkok, Sukhumvit area when it comes to variety and quality.
Bangkok is home to some of the best cannabis dispensaries in Southeast Asia, offering a wide range of products from locally grown strains as well as imported varieties from other countries. Whether you're looking for medical marijuana or just want to get high on recreational weed, these best dispensaries in the Sukhumvit area of Bangkok have something for everyone. From CBD oils and edibles to premium flower buds, we've got you covered! So let's take a look at what each dispensary has to offer and find out which one is right for you.
Do you want your dispensary featured on our site? Contact us at info@smokingskunk.com and we can share our media information.
Updated May 2023
Best Buds
Cannabis connoisseurs can now access a new range of medical-grade weed conveniently located between Asoke and Nana BTS stations on the third floor of Korean Town Sukhumvit 12. With its spacious, welcoming atmosphere, the dispensary stocks an extensive selection to suit all tastes from indica to hybrids!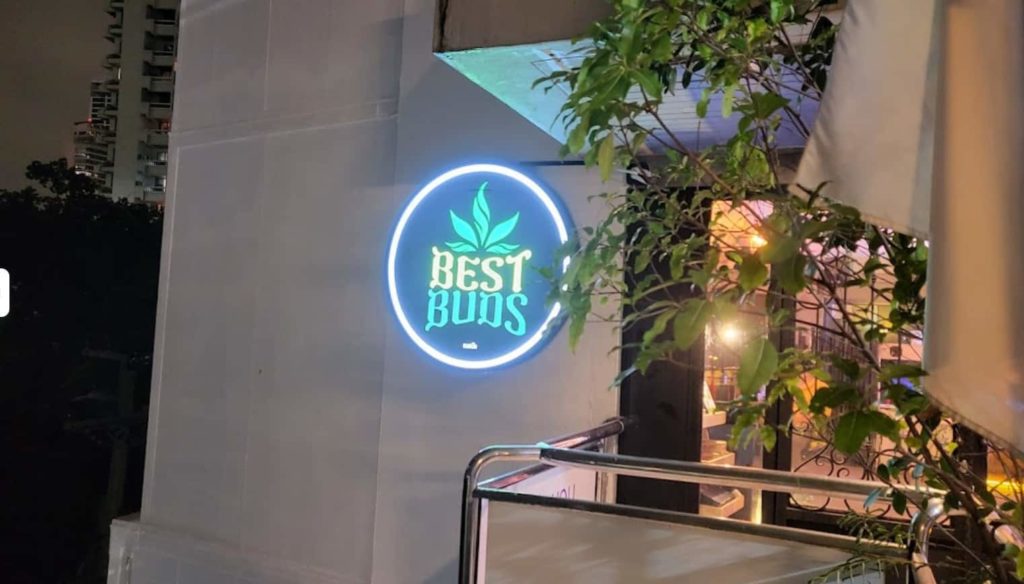 Location: Best Buds 212/33 3rd Fl. Korean Town, Sukhumvit 12 Alley, Klongton Nue, Bangkok 10110
Stash Weed Shop
Stash Dispensary offers an ideal spot to shop and relax with a joint! You can find their private, second-floor balcony exclusively reserved for smoking – plus 20 different strains of cannabis starting at B100. Plus they've got pre-rolls, CBD products, Kratom soda and capsules available in store too. Keep your eyes peeled – Stash have awesome community events coming up soon such as DJs, gaming nights & meetups that you won't want to miss out on!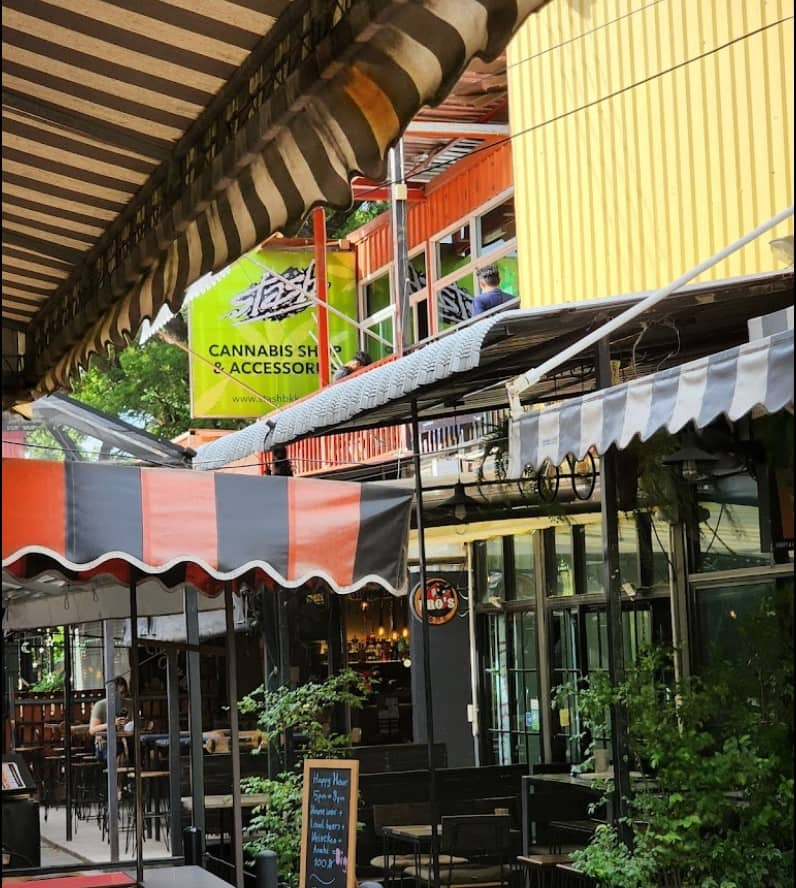 Location: Stash Weed Shop The Beacon Place, 12 Sukhumvit 50 Ally Khlong Toey Bangkok, Thailand 10110
Blaze Weed Dispensary
Blaze can be found between BTS Bang Chak and BTS On Nut stations next to Sukhumvit Soi 60. They offer a selection of buds from 400 THB upto 800 THB. The exotic quality stuff had some very impressive strains available but around 800 THB per gram. They also have a selection of papers, blunts, grinders and smoking apparatus for sale. On the ground floor is a retro video games machine with 1000's of old school classics.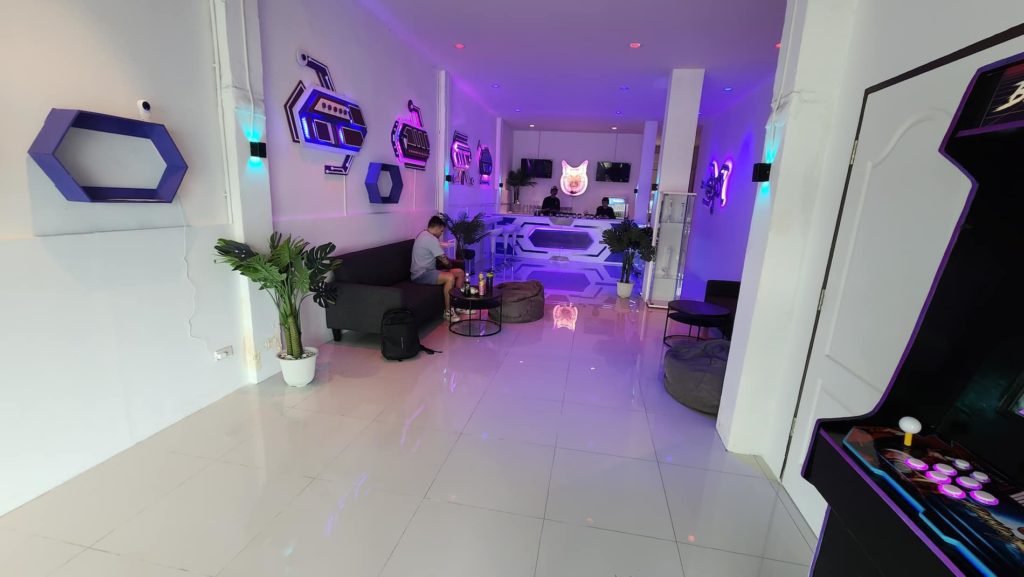 Location: Blaze Weed Dispensary, PKC Autoparts, Sukhumvit Rd, Khwaeng Bang Chak, Khet Phra Khanong, Krung Thep Maha Nakhon 10260
Million Option Buds (MOB)
Come explore the daring world of cannabis at MOB (Million Option Buds)! Located in Thong Lor, Bangkok, this dispensary is sure to have something for every curious connoisseur. Find your perfect strain and let them help you unlock a whole new realm of relaxation! Located at Thong Lor 11.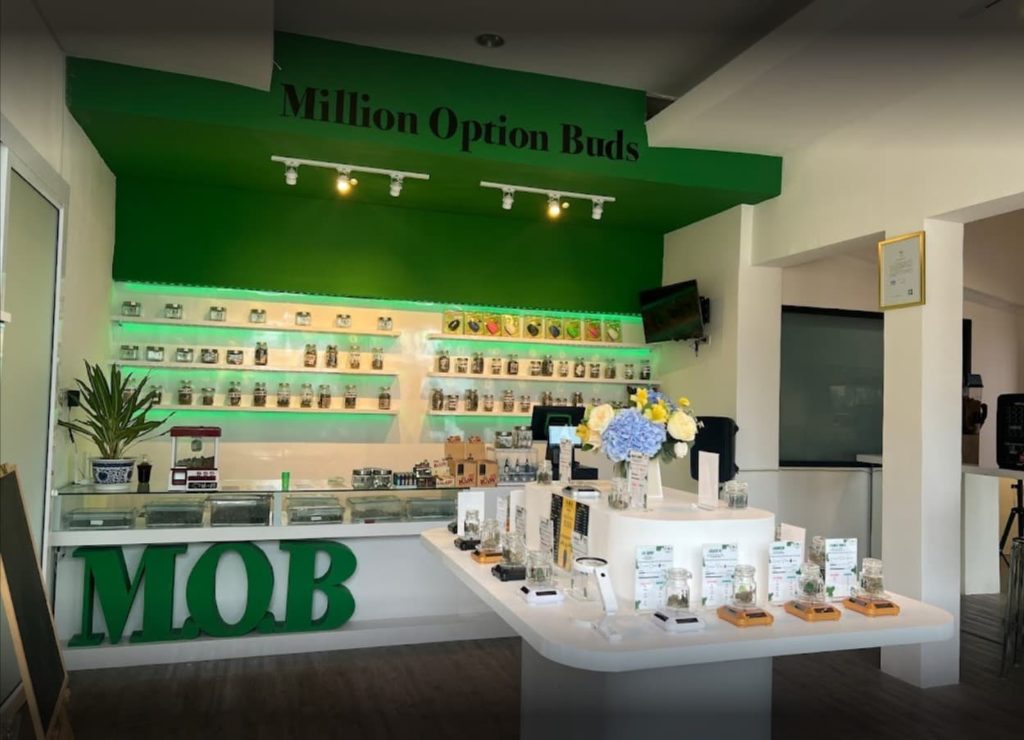 Location: Million Option Buds UR building 141 Thong Lo 13 Alley, Watthana, Bangkok, Thailand 10110
Heaven of Weed
Experience a vintage-style cannabis smoking journey with Heaven of Weed – your one-stop shop for all things related to marijuana! Located on the second floor of Tuba on Ekkamai 21, this dispensary & bar offers an unforgettable time travel adventure with its retro 70s decor. Choose from their selection of delicious food, refreshing drinks and quality smoke; then relax in comfort among eclectic furniture while enjoying clean air thanks to their effective air purifier system. Open daily so you can enjoy anytime – it's the perfect trip back in time that will leave you wishing there was more! Don't wait any longer—start exploring at Heaven Of Weed today!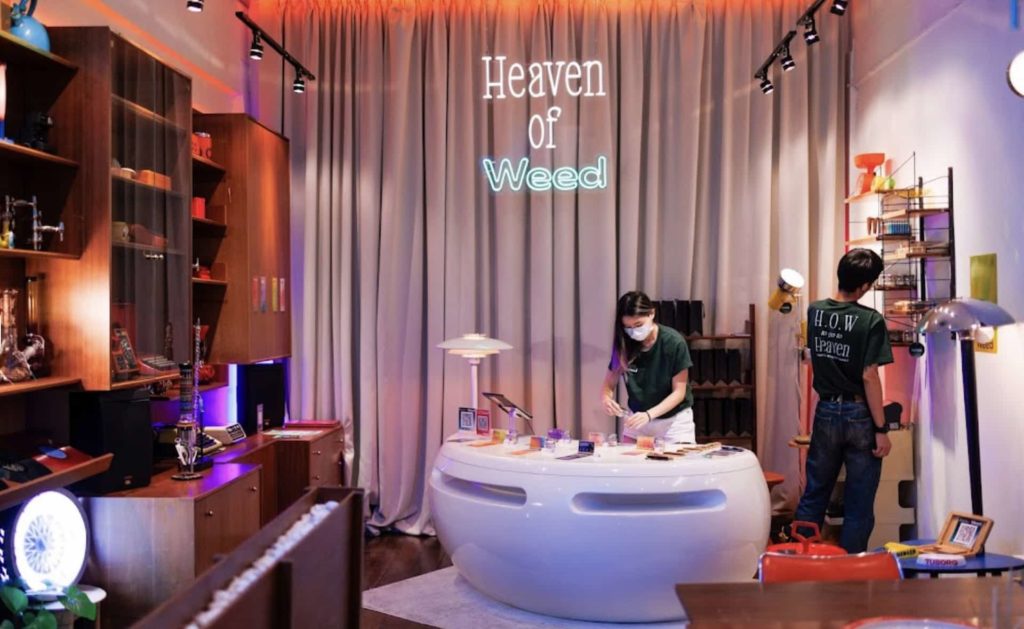 Location: Heaven of Weed 2nd Floor Tuba Bar, 34 ซ. เอกมัย 21 Khlong Tan Nuea, Watthana, Bangkok 10110
Blak Ruby
Step into Blak Ruby Dispensary and experience the glamour of a golden-age speakeasy – with cannabis! The décor is reminiscent of an exclusive lounge, featuring plush ruby red curtains to create the perfect atmosphere. Their team takes pride in carefully selecting products from certified farms and testing labs so you can enjoy their selection of premium bud strains. For those who want an immersive decadent nightlife scene without having to leave home, they offer nationwide delivery service every day before midnight! Come live out your luxurious dreams at Blak Ruby Dispensary today.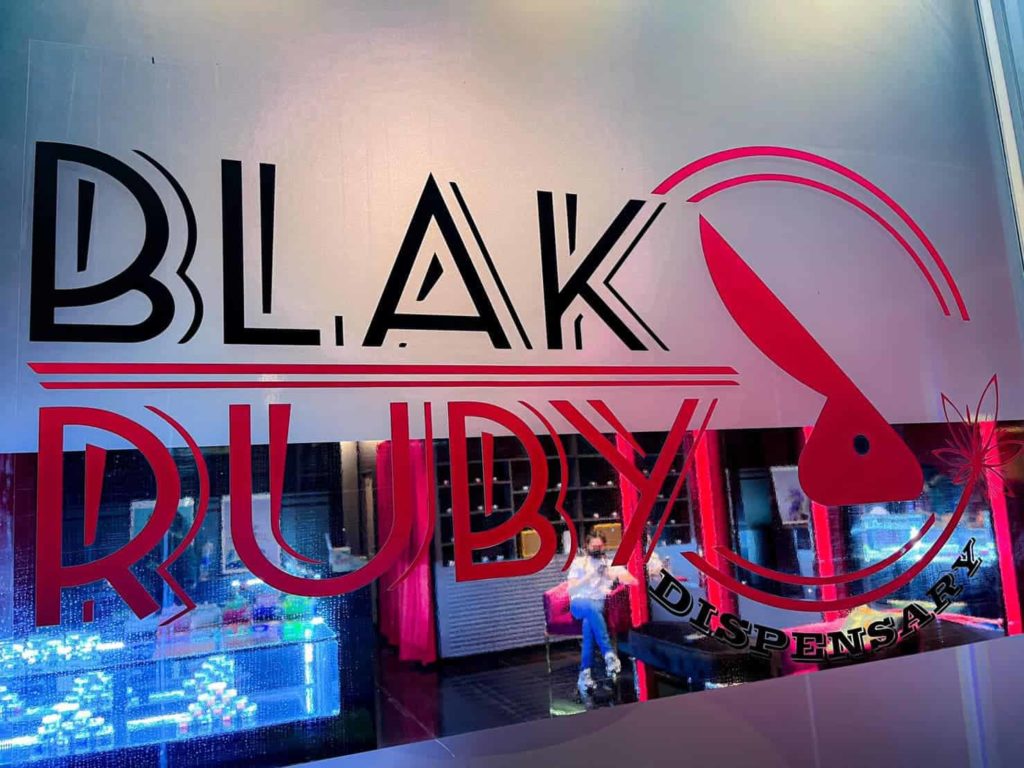 Location: Blak Ruby Dispensary 249 Thong Lo 13 Khlong Tan Nuea, Bangkok, Thailand 10110
Ministry of High
Ministry of High has created a stylish, one-of-a kind experience for cannabis enthusiasts. Combining both their signature line of accessories from custom pipes to vaporizers and bongs with the relaxed atmosphere found at Missing Burro Mexican Food, they bring smokers together in an unforgettable fusion that can't be beat! Enjoy some delicious food while browsing through unique marijuana strains – it's just another way Ministry of High knows how to help you enjoy your high!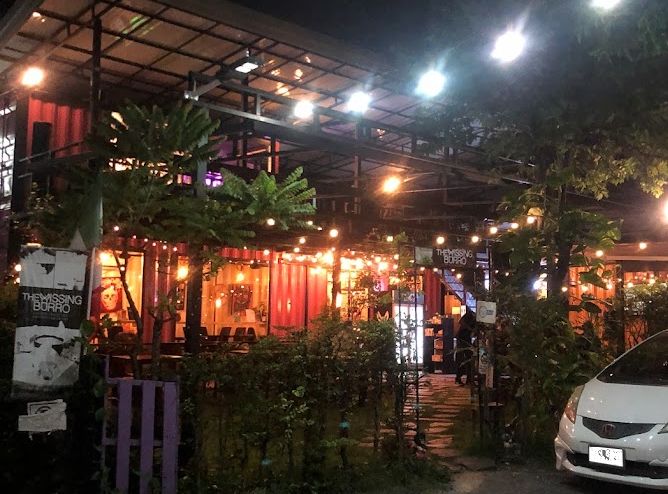 Location: Ministry of High 145 Sing Waet Lom Alley, Bangkok, Thailand 10110
Dr Green
Located just a stone's throw away from Terminal 21 Shopping Centre, Dr Green's is an inviting townhouse tucked away on Asoke Montri. Offering high quality cannabis for pocket-friendly prices in the area – you won't pay double like some other neighborhood shops. Wind down and enjoy this cozy spot after exploring all that vibrant downtown Bangkok has to offer!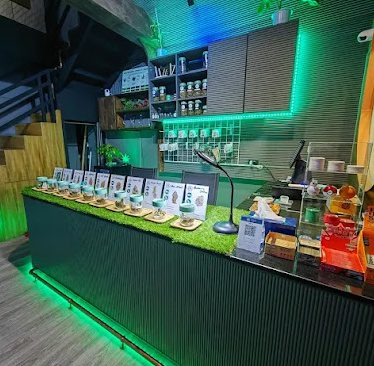 Location: Dr Green Dispensary 93 Soi Sukhumvit 21, Bangkok, Thailand 10110