Here we have carefully selected some of our favourite strains over the many years of sampling different flowers. You will find information on breeders and strains. We have tested all of the strains through both pipe and joint smoking and we come up with a rating we hope can help guide you on your exciting new cannabis journey. The rating we have made are based purely on personal preference with our team who have a lot of experience in tasting cannabis and a large array of strains. See how we structured the ratings:
Strength - This is measured by the euphoric effect felt after consumption.
Flavours - This is judged by the effects of consuming the cannabis on the palette.
Top Effect - This was discussed between a group of  professional cannabis consumers to decide on what kind of effect the strain has on the human body.
Breeder - This was who bred the genetics of the plant we are smoking.
This being said we strongly recommend you try any strain for yourself as different people have different tastes and different preferences, so let all try it together and enjoy the ride.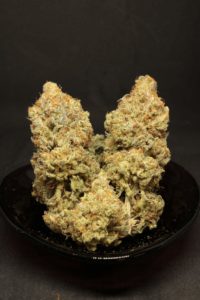 Strength: 8
Flavours: Mandarins, Grapefruit, Grapes, Gas
Top Effect: Uplifting
Helps with anxiety
Breeder: Ethos Genetics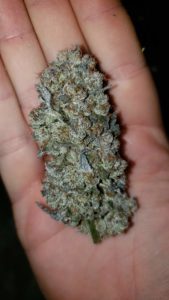 Strength: 8
Flavours: Earthy with Citrus
Top Effect: Relaxed
Helps with anxiety, PTSD, insomnia and pain relief
Breeder: GG Strains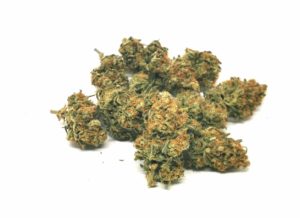 Strength: 7
Flavours: Fruity citrus flavours with herbal profile
Top Effect: Uplifting
Helps with stress and gives an energizing effect
Breeder: Humboldt Seed Organization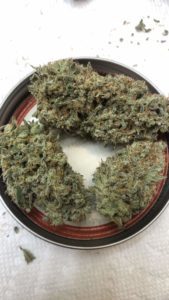 Strength: 9
Flavours: Creamy and sweet
Top Effect: Couch lock effect is good for insomnia and relaxation
Breeder: Hypno Seeds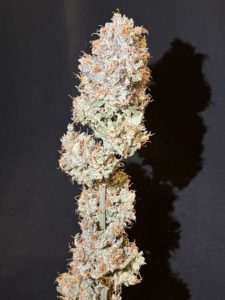 Strength: 8
Flavours: Wood flavours with a hint of spice
Top Effect: Energetic good for creativity and group activities
Breeder: Dutch Passion